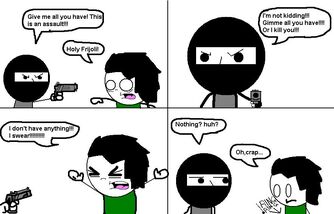 Colt M1911 is an hand-gun used a lot in the Comix series. Its colors are grey and black.
This gun has appeared more than any other in the series.
This is the first gun that has appeared in the series, when the Thief used it in the episode "The Assault".